Fall Mini's are here!!! And I have a super awesome deal for you. It's the perfect time to get some updated photo's of your family and since I always prefer the sunset, I'm offering them weeknights through the fall. That's awesome for you, because we have some great flexibility with your schedule and can do them when it works best for you. PLUS, you have more options in choosing your location this way so we are going to try it out. I have a limited number of spots at a discounted price, with 2 options. All the details are below, but be sure to book early as I only have 10 spots open August through November. To book your spot:
email: tami@tamifosherphotography.com to find a date that works
send a check with your $50 deposit (your date is on the calendar and spot held once your deposit is received)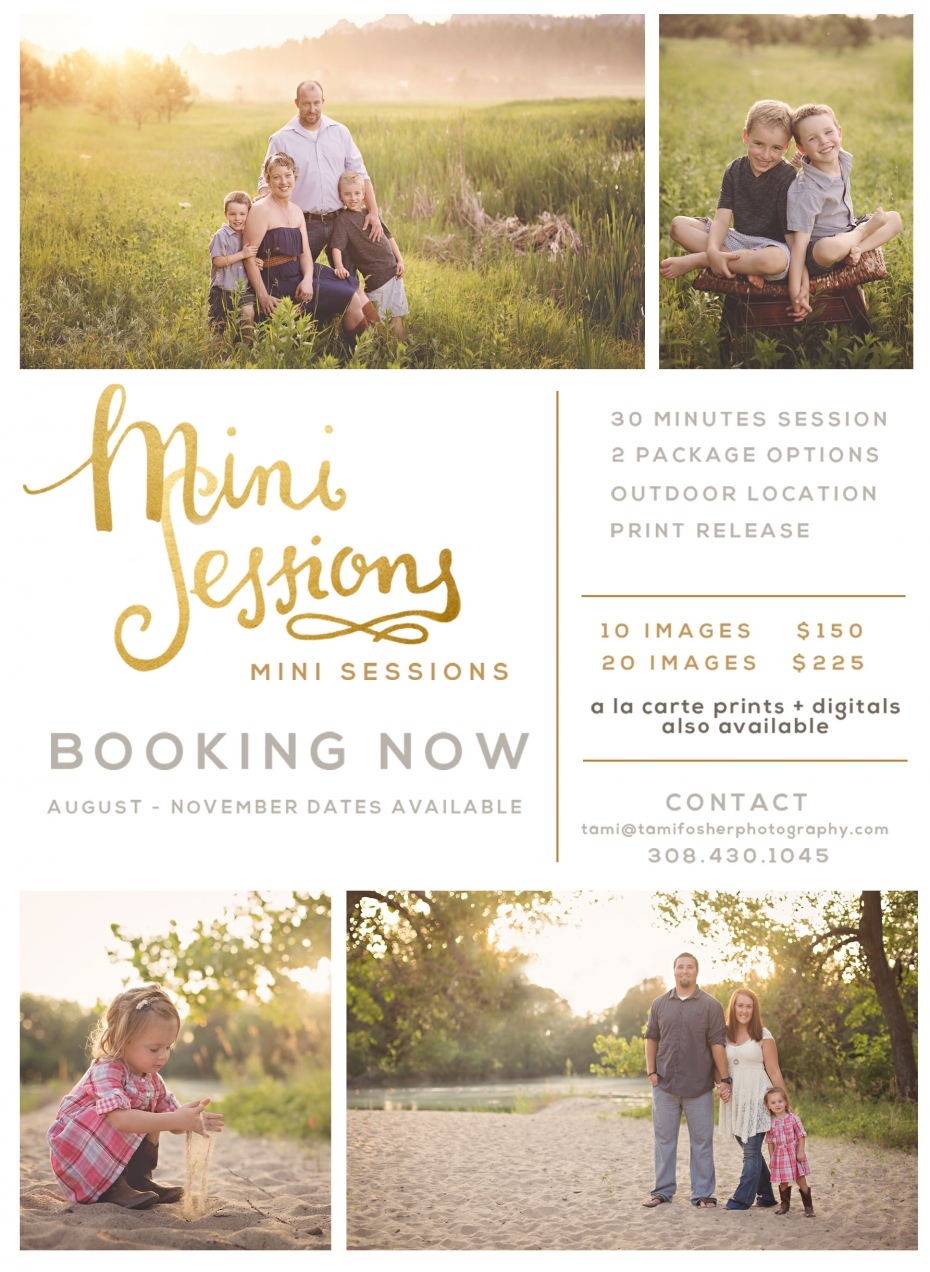 Tami Fosher Photography is a newborn baby, child, family and senior photographer serving Kearney, NE 68845 and surrounding areas. It's never too early to book your newborn session! Contact Tami today at www.tamifosherphotography.com, or tami@tamifosherphotography.com to reserve your appointment.